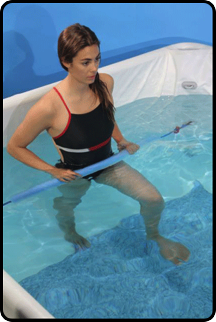 We are Deeper: Almost three times deeper than a traditional spa. The buoyancy of deep warm water reduces up to 90% of your body's weight. This makes doing exercises easier and dramatically increases your range of mobility. ThermaPool users enjoy a full range of movement all within the soothing warmth of deep warm water.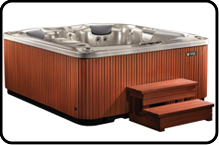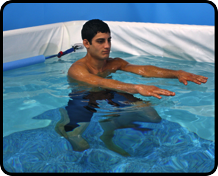 Easier Exercises: Spas are filled with all types of seating arrangements too. Dramatically reducing the area for exercise. Whereas a ThermaPool offers you complete unobstructed space within the deep warm water to walk, stretch, bend, squat, you name it - it is 100% easier and better in a ThermaPool.
Virtually Every Size Available: Spas come in only a select few sizes, ThermaPools are made-to-order and are designed to fit in whatever space you have available. No matter how limited you are on space, we can design a ThermaPool to fit.
Why Deeper Matters: When doctors prescribe aqua therapy, it is because the patient needs to be able to do certain exercises that they can not do on dry land. These same exercises, performed in deep warm water, are not only easier and healthier - but the results are dramatically improved. Sitting in a spa is not therapy. Our custoemrs need to move, stretch and physically improve their body. Access to deeper water makes it easier and better.
Warm water therapy is well documented and well regarded as an excellent accelerator for speeding up the healing process as well as an excellent addition to any wellness routine. There are some very unique features and benefits that a ThermaPool offers that no other warm water alternative can offer.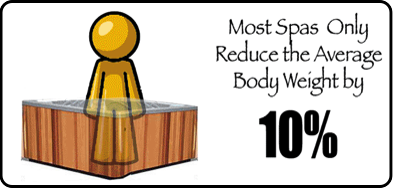 Our Customers Enjoy
a 90% reduction
in Body Weight