We Offer a Far Greater Value


Exercise in Deep Warm Water, in the Privacy of Your Own Home, for Much Less than a Swim Spa
Doctors and physical therapists agree - any resistance exercise, stretching, or surgery recovery routine receives better and faster results in the body of deep warm water. But gaining access to deep warm water on a daily basis has either been too expensive or too much of a hassle - until now.
ThermaPool is America's most affordable solution for daily access to deep warm water in the privacy of your own home. Because a ThermaPool is the world's first swimming pool designed exclusively as a therapy pool, it has everything you are looking for - at a price you can live with. We urge you to peruse our website and discover for yourself just how easy and affordable owning your very own deep warm water ThermaPool can be.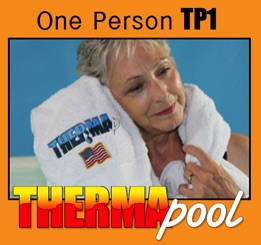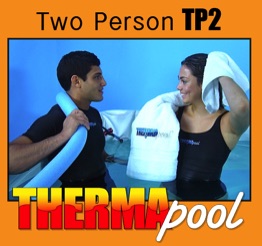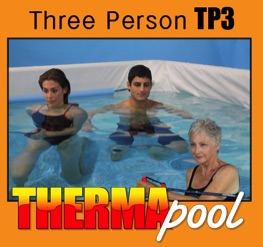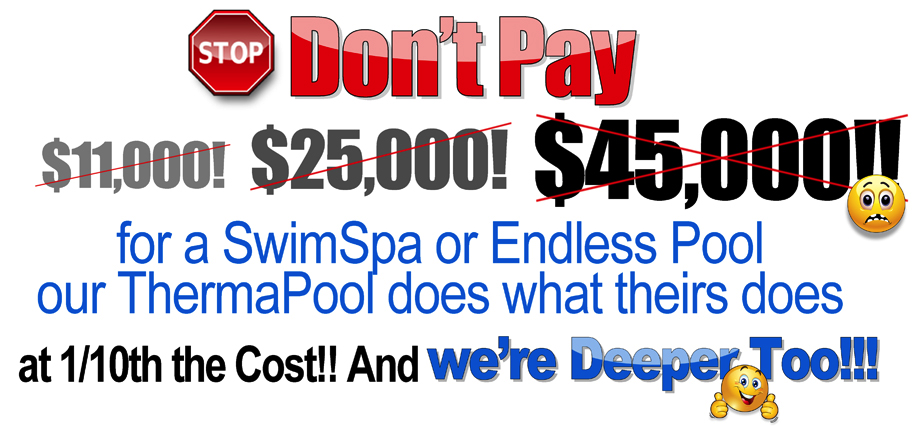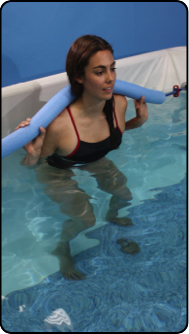 ThermaPool is Deeper
than Endless Pools, a SwimSpa or a Spa.
ThermaPools offer you the most affordable deep warm water alternative you can buy today for your home. Offering you more than twice as much warm water depth as all other warm water alternatives such as Endless Pools, spas and swimspas.
√ Better Buoyancy Benefit: With twice as much warm water depth and no seating intrusion, a ThermaPool provides you the greatest buoyancy benefit of any in-home warm water choice. Learn More>>
√ Lowest Body Impact: Deep warm water also reduces the impact your body weight has on your exercise. Allowing you to focus on just one part of your body without the added weight of your body. Learn More>>

A ThermaPool is Available in Virtually Any Size.
Thermapool is 100% made in America. There was a time when every great product was made here in the USA. While all other manufacturer's have been exporting jobs, we at ThermaPool have continued to keep production right here in the good ol' US of A. This provides us with very unique advantages.
√ Every Size Imagineable: You will find that we offer three basic sizes, based on occupancy. But any one of those sizes can be modified down to fit your available space. This means that no matter how limited your available space is, we have the Right Size ThermaPool for You. Learn More>>
√ Designed to Fit Your Needs: A ThermaPool is made to order. This unique advantage allows you the ability to choose the size, the depth, the color and the options that you need.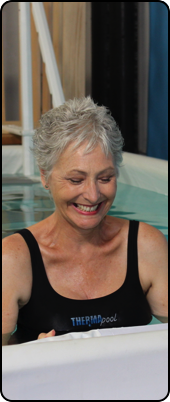 The typical price of a Spa is between $2,500 - $4,000 delivered. But it is still only 24" deep in the center. Swimspas can cost you from $15,000-$25,000 delivered and still not offer the depth and affordability of a ThermaPool. And Endless Pools, delivered and installed, can range from $20,000 to $50,000.
ThermaPool does everything theirs do for about 1/10th the cost.
That's worth exploring.